New Omni-System™ Plus snow and ice control solution
Breanna Daugherty – Marketing Communications Specialist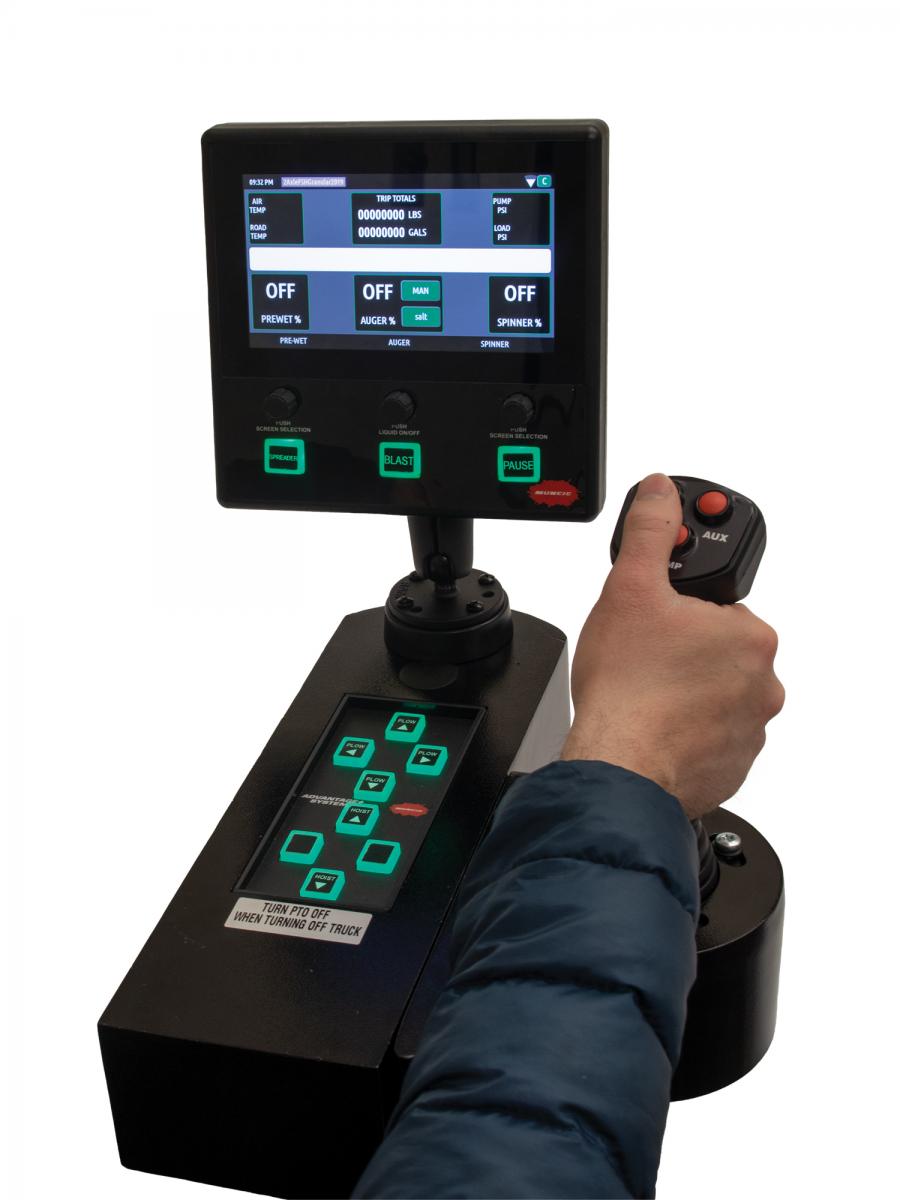 The Snow and Ice Division at Muncie Power Products, Inc. is proud to announce the launch of the new Omni-System™ Plus. The new system is equipped with the latest technologies to meet a variety of snow and ice applications including V-body and tailgate spreaders, anti-ice systems, tow plow setups, directional spinner systems, and more. With the capability of interchanging bodies on the fly with the Omni-System Plus controller, fleet managers are able to optimize their fleet utilization.
The Omni-System Plus Controller is equipped with a capacitive 7" touch display, powered with NXP's IMX-6 high performance processor. The larger touchscreen and processor provides vivid, easy-to-read graphics for snow and ice operation which allows the driver to keep their focus on the road.
Additionally, the controller is equipped with STM processor technology based on the ARM cortex M4. Embedded Engineering Manager Kevin Wijesekera said, "The hardware upgrade has easily increased our processing power by four times." The hardware overhaul allows Muncie Power to roll out additional features such as camera inputs, video playback for operator training purposes, and more.
With safety in mind, Group Manager – Technology Solutions Group Kevin Woehler said, "Muncie Power gathered feedback from our customer base and looked at numerous design paths. We ultimately decided to maintain the tactile controls for optimum operator safety. While the full touch solutions are novel, Muncie Power's tactical approach keeps the operator's eyes on the road."
Building upon the Omni-System Plus predecessor, the new controller is also equipped with remote diagnostic capabilities. Being an emergency vehicle, the remote diagnostic support application allows Muncie Power to provide immediate technical support without being on-site. Woehler said, "The diagnostic application on the controller provides unparalleled customer support. Our engineering team has the ability to observe all critical system information and remotely support our customers when they launch the application from the controller. From resetting a passcode, to increasing actuator speeds, or diagnosing an issue, we can tune in and help immediately."
For more information, visit munciepower.com/Omni-System-Plus or contact customer service at 1-800-367-7867 or an authorized provider near you for more information or to place an order.
RELATED ARTICLES: