The F20 Series PTO: Exceeding industry standards for the Ford transmission
Sean Woodman – Field Sales Manager
Updated July 25, 2022
Photo provided by Nathan Pugh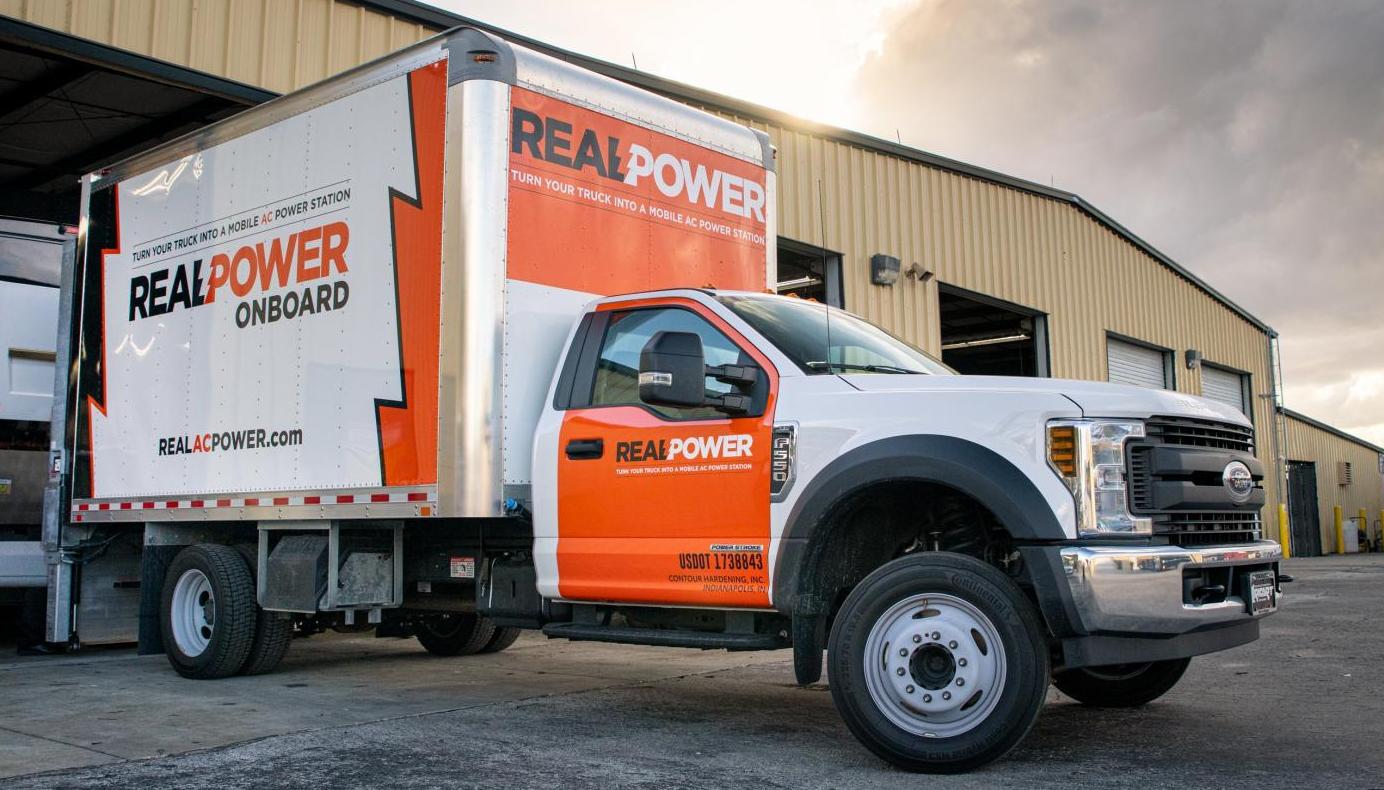 With the changing landscape of the work truck industry, innovation in the truck manufacturing process must be present. Customers need trucks and hydraulic components that can keep up with the strenuous work that they do so they can accomplish the job at hand.
When Ford released the new 10R140 transmission for the F-250–F-600, they illustrated their passion in which they want to give customers what they need: A truck that can standup to the workload that workers deal with on a daily basis.
New and innovating work trucks require a power take-off (PTO) to make auxiliary components function. The F20 Series is the PTO solution for the Ford's 10-speed transmission.
Engineers at Muncie Power Products worked on the architecture of the PTO housing to allow easy accessibility for torqueing and installation. Due to the new space constraints on the Ford 10R140 for an aftermarket PTO, Muncie Power needed to dial the housing in to make the F20 fit like a dream.
President of Real Power Don Smith said it was noticeable that more time went into the engineering of the F20, especially with the noise abatement system.
The noise abatement system is a patented spring-loaded design that allows a carrier, holding the input gear, to move up and down to reduce gear rattle.
Real Power manufactures mobile truck AC generators that can be powered by PTOs made by Muncie Power. They are located in Brownsburg, Indiana, and have been doing business since 2004.
Overall, the F20 looks cleaner and sleeker over past products, said Smith.
Additionally, it features internal pressure lubrication, rather than an external lubrication tube setup, allowing for easier assembly as well as eliminating a potential leak point.
"It's a pretty simple install and even our new technicians pick up the install quickly," said Shop Manager Nathan Pugh.
This PTO is applicable for a number of necessary markets including tow and recovery, snow and ice, refuse, dump, and utility. The F20 can also be paired with the Muncie Start®. The Muncie Start eliminates torque spikes through the PTO, truck drivetrain, and mounted auxiliary equipment upon startup for high-inertia loads. Allowing for a smooth engagement of the PTO, Muncie Start increases the life of the PTO and driven mechanical components.
Each one of these PTOs are an integral piece to the work truck industry and helping users complete their tasks.
RELATED ARTICLES: